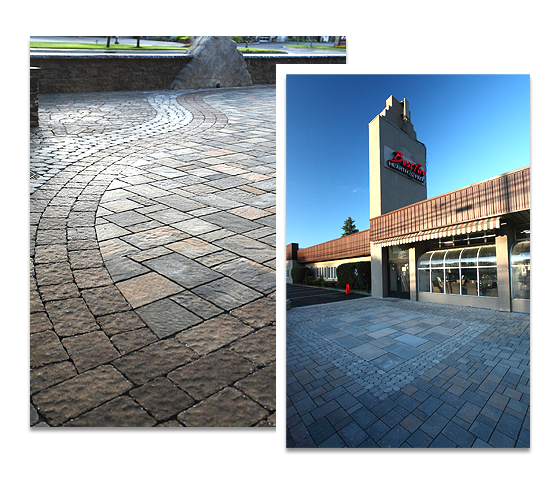 Featured Project: Best Fire
Custom-built patio and wall.
Commercial stonescaping services provided to Best Fire - Colonie, New York.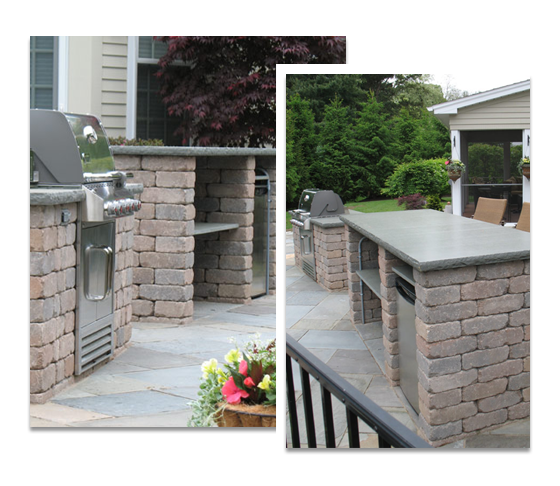 Outdoor Kitchens
Specializing in new outdoor kitchens!
We cater our build to YOUR specific needs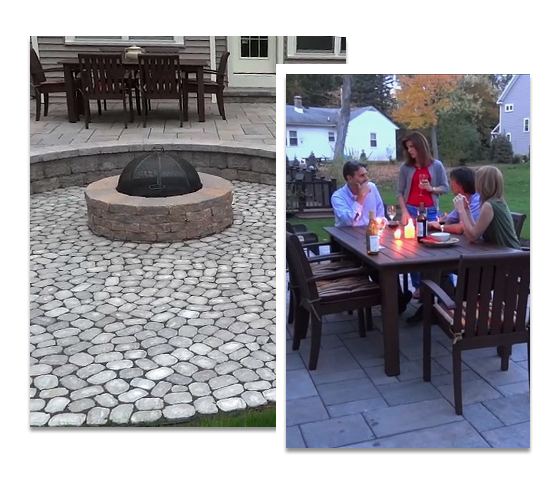 Featured Video: Outdoor Living Spaces
We create comfortable, eye-catching outdoor living spaces that you and your family will enjoy for years to come!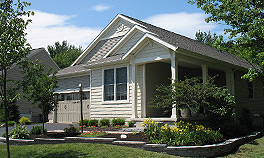 Professional and Stonescape and Landscape Design & Installation services for all commercial and residential applications. Full follow-up and maintenance. All work is guaranteed and insured.
I had procrastinated about repairing a retaining wall near the driveway. When I finally decided to move forward I contacted #1Stonescaping and spoke to Dave Lawler to get an estimate. I was expecting him to tell me that it was too late in the season to do the job, but...
— Mike Tateo
It goes without saying that the service provided throughout my Hardscape project was unprecedented. As an Engineer the attention to detail is always critical, the level and attention to detail applied during my project was impeccable. The Communication between Chuck, the crew, and I thru every phase of the...
— Jim Crouch
Dave and his guys just completed a redesign of a large area of our backyard using cobblestone and focal stone accent pieces. Not only are we delighted by the result but the work ethic of the group was clear to see and the price was reasonable. Dave had his...
— John and Gloria Bramley
#1 Stonescaping transformed our ho-hum back yard into a bi-level patio and fire pit area worthy of a spread in Better Homes and Gardens or HGTV! From our first planning meeting months before breaking ground, to the gorgeous patio(s) we enjoy today, David's crew was masterful at creating the outdoor...
— Jayne S. & Dave W.
We were very pleased with the work done. Dave and his crew were very professional and got the job done in a couple of days. The garden has never looked so good. We have already received many nice comments from neighbors and friends on how beautiful it looks....
— Stephen and Joanne Cadalso
Dave, Chuck, and Johnny, I wanted to take the time and thank you for the wonderful job you did on our Patio at our Best Fire Hearth & Patio showroom in Colonie. When someone has the word PATIO in their own name, you better make sure your own patio lives up...
— Sincerely,
Lucas Stritsman
President, Best Fire Hearth & Patio
I'm calling Dave the next time I need some stone landscaping done. Dave and crew did the work at my previous home where I had specific plans in my head for a front walk, rear patio, and stone retaining wall. Dave's work ethic and level headed, no-nonsense demeanor was evident...
— John Love
There are not enough words to describe how beautiful our patio turned out. Dave and his crew are simply the best. We were project 11 in 2007. Since that time we had patio projects in Pennsylvania and Maryland that were similiar to our Delmar project. Nothing compares to the work...
— Michele Deforge
Projects

Best Fire
Commercial stonescaping services provided to Best Fire - Colonie, New York.
"..We don't hand out recommendations easily, but we all here at Best Fire will proudly recommend #1 Stonescaping to all our clients. Thanks again for job well done."
Lucas Stritsman
President, Best Fire Hearth & Patio
Stop by Best Fire - Colonie, NY to view our outdoor display!